June 25, 2015
Thursday 9 am – 4 pm
Join those mindful buckaroos, Trish and Robert, once again for an all-day, unique writing workshop in beautiful Bend, Oregon at Healing Reins.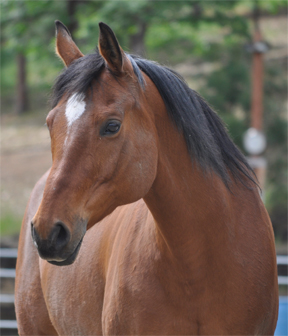 And there's more: MYSTIC WILL BE THERE TOO, the Riding Beyond horse who has opened the hearts and minds of so many this past year (joining the ranks of those quoted below). READ MORE about her here and see videos of her personal genius. 
Enter with us a safe, sacred space combining guided movement, thoughtful exercises, meditation and writing as the Healing Reins horses attend our inner and outer work. Discover the deliciousness of knowing horses as sentient beings, skilled at reading our hearts. There is no riding—just being—together as obstructions and fears melt away, opening the way to new creative resources within.
Treat yourself to a transcendent experience.
Teens to seniors are welcome. Come with family. Come with a friend!
Cost: $149.50. Bring your own lunch.  Water, coffee and tea provided.
Visit Robert's site: robertmcdowell.net
"I wish I could saddle up with you guys." –Robert Redford
"If Tony and I weren't dead, believe me, we'd be there!" –Tom Mix
"Happy Trails to all you lucky saddle pals who will spend the day with Trish and Robert in Bend!" –Dale Evans & Roy Rogers
"Champ and I will be there—in spirit!" –Gene Autry
Hosted by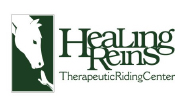 60575 Billadeau Rd, Bend, OR 97702
Mailing: P.O. Box 5593 Bend, OR 97701
Register and pay workshop fee of $149.50.
to Trish Broersma 541.482.6210
REGISTRATION DEADLINE May 23.
Questions: [email protected]
Cancellation Policy:
We reserve the right to cancel the workshop if 10 participants have not signed up and paid by May 23, 2015. Anyone signed up prior to the cancellation date will receive a full refund.
Refund Policy:
We will provide a 100% refund if participant cancels before May 23, 2015, minus $10 administration fee. No refund for cancellations received after May 23, 2015.

For equine professionals who wish to learn the foundational principles of working in equine assisted learning and psychotherapy, including how to build a collaborative team, with horses as co-facilitators. Workshop includes optional day of skills testing for certification as Equine Specialist in Mental Health and Learning (ESMHL). More information at pathintl.org. Since March, 2020, ESMHL […]